KIDS CLASSES
CLASSES FOR BOYS & GIRLS AGES 4+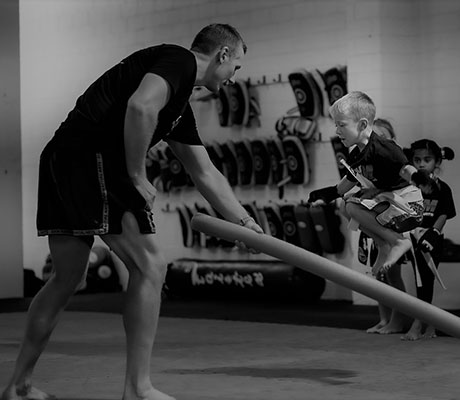 KINDY KUNG FU 
Age 4+
Kindy Kung Fu is an exciting class for kids aged 4-6 years. Classes are developmentally age appropriate and a great introduction to Martial Arts and regular physical activity.
With an emphasis on FUN, the program includes fundamental skills from Kickboxing, Taekwondo, Muay Thai and Self Defence.  This provides students with a solid foundation to later progress into our Kids Kickboxing class.
If you want to see you child have fun whilst developing fitness, technique, coordination and social skills, bring them along for a free trial class.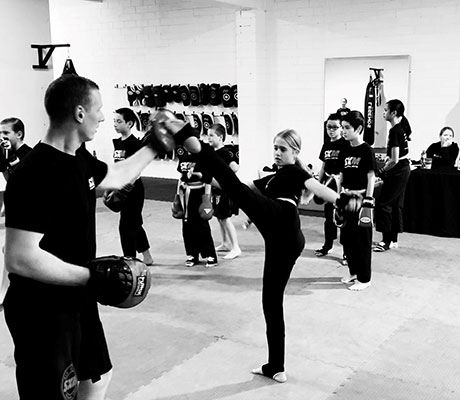 KICKBOXING & SELF DEFENCE
Ages 7+
SKM Kids Kickboxing & Self Defence classes are unique and you won't find another children's martial arts class like it.  The class combines traditional but practical techniques from Kickboxing, Taekwondo & Muay Thai. Each class also includes a self defence component.
While some may think martial arts promote violence, we strongly disagree!  Our classes teach self-discipline, self- control, respect for oneself and others and the appropriate use of martial arts. These classes are delivered in a fun and dynamic manner where students abilities are developed through a carefully structured curriculum. Each class requires strict attention and concentration to learn the different blocks, punches, kicks and self defence moves against grabs, holds and chokes.
Classes can assist your child to develop:
Improved confidence and self-esteem
Coordination, strength, endurance, flexibility
Education on bullies and strangers
Socialisation skills
Goal setting and achieving goals
Our aim is to help your child develop their fitness, focus and confidence through martial arts and promoting an active, healthy lifestyle.